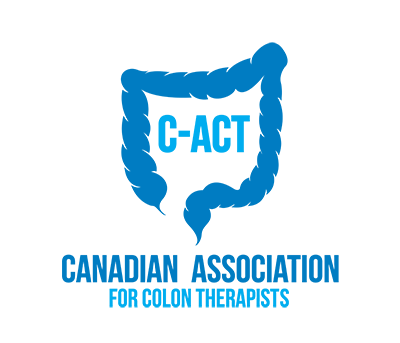 About Us
We are passionate about improving this industry.
The Canadian Association for Colon Therapists (C-ACT)
was incorporated in Ontario as a not-for-profit organization in 2014.
We are a group of therapists committed to the health and well-being of all people. We are passionate about working together to seek the support of a Regulatory Board to improve this industry and implement Canada-wide standards.  Regulation protects our integrity and will help us grow our industry and be recognized as a legitimate, alternative health resource.
We encourage therapists to join this effort for a collective benefit.
We are not a watch-dog organization.
What does Regulation do for us?  As an example, during the past 2 years battling this Pandemic, our businesses were not allowed to operate.  In the first stage of re-opening, Massage Therapists (RMT's) were allowed to re-open under the guidance of their Regulatory Board.
The Health Department lists us as "Personal Services" along with tattoo parlors, esthetics, hair and nail salons – not as an accredited, alternative health service.
Colon Therapists were non-existent during the lockdown as we have no Regulatory Board to lobby for us. No "business category", no Regulatory Board, no support.  
Canadian Association for Colon Therapy - established to:
Set and promote standards for ethical practice, and professionalism among members.

Improve qualifications for individual members.
Share information for the mutual benefit of the members.
Promote uniformity in the industry.
Provide working guidelines for therapists.

Protect the character and status of the profession.

Unite members of the colon hydrotherapy profession. 
We have drafted guidelines to ensure the safety of therapists and clients.  Follow these guidelines and standards, so we present as a united group of therapists lobbying for change. More details on this will follow soon.
Your feedback is valuable to us and always welcome!
Become a Member
Become a member of the C-ACT.
Become a Volunteer
Looking for ways to contribute? 
Contact Us
Ask a question below.
Canadian Association for Colon Therapists
c/o 346 Newkirk Road, Unit 9, Richmond Hill, Ontario, Canada